Acclaimed for the originality of his concert programmes and the depth of his interpretations, Patrick Hemmerlé is a French pianist living in Cambridge. He can often be heard performing such works as the 24 Chopin Etudes, the 48 Bach Prelude and Fugues, or  lesser-known composers such as Roger-Ducasse, whose public recognition is not equal to their genius as composer. 
Recent engagements have taken him to New York, Berlin, Paris, Vienna, and Prague. He was invited for the 3rd consecutive time to take part in the Cambridge Summer Music Festival, where he played Beethoven's 4th piano Concerto, with conductor David Hill.   Patrick has also published 3 CDs, which have been very well received by the international press:
Patrick is laureate of the international competition of Valencia, Toledo, Epinal, Grossetto, and more recently the CFRPM, in Paris, where his interpretation of Villa-Lobos's Rudepoema, raised a great deal of interest.   Patrick was trained in Paris at the Conservatoire, under the tuition of Billy Eidi. He has also had lessons with Ventsislav Yankoff, Eric Heidsieck and Joaquin Soriano.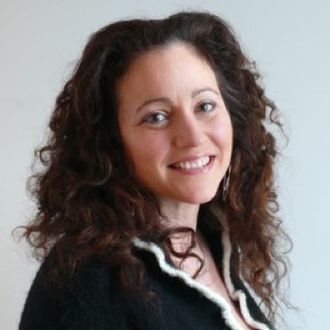 Marie-Noëlle Kendall
Piano
Since being a finalist in the BBC Young Musician of the Year, Marie-Noëlle has played at the major London venues including the Festival Hall, Queen Elizabeth Hall, Fairfield Halls, St.John's,Smith Square and the Wigmore Hall. She has given concerts in the U.K. with the Philharmonia, BBC Scottish Symphony Orchestra, London Soloists Chamber Orchestra, Manchester Camerata, Birmingham Ensemble, Cardiff Philharmonic and with several ABC orchestras in Australia.   
Marie-Noëlle has recorded recitals for Classic FM and the BBC, both for radio and television. She has also recorded a concerto for BBC2's Contemporary Mozart series, which has since been broadcast in the U.S., Canada and Australia. She has also recorded a chamber music programme for Colombian television. 
Marie-Noëlle has a long-standing collaboration with the Australian String Quartet involving concerts and recordings both in Australia and Europe. has also toured Australia as a soloist giving recitals, concertos and master-classes.   Recent seasons took Marie-Noelle across the globe with concerts in Scandinavia, Estonia, Russia, the Netherlands and Hungary, and she also participated in a Brahms chamber music festival in Melbourne, Australia.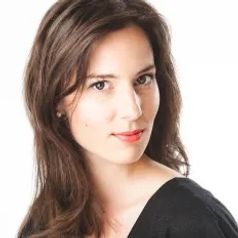 Barbara Dziewięcka - Data
Violin
Born in Poland, Barbara Dziewięcka-Data is a concert violinist and a chamber musician based in London.  Barbara has performed as a soloist and chamber musician at St. Martins in The Fields, St. John's Smith Square, Royal Albert Hall-Elgar Room, Bolivar Hall, Cambridge Summer Music Festival, and the Stuttgart Music Academy,  among others.
Barbara's orchestral experience includes working with the BBC Symphony Orchestra and Oxford Philharmonic Orchestra,  among others.  Barbara works and performs with Nigel Kennedy since 2010, as a member and co-leader of his Orchestra of Life.  Barbara also shows her interest in other music genres, having performed with artists such as Quincy Jones, Robert Plant, and others.  Barbara is a violinist in a Latin ensemble, Classico Latino and also co-founded The Ultimate Tango Project with her ensemble A Piacere Trio. 
Barbara is a winner of numerous competitions and awards including The Audience Prize at St. Martin in the Fields Chamber Music Competition in London and 1st prize and Philip Carne Foundation Prize at RCM Competition Ensemble with piano in London in 2013.  She received a Masters in Performance from  Royal College of Music in London in 2012 and a Bachelor of Music from  Guildhall School of Music and Drama in London in 2010. 
Graham Walker is an award-winning cellist and conductor who gave his debuts on BBC Radio 3 and at Birmingham's Symphony Hall and the Amsterdam Concertgebouw. Graham has performed as a solo and chamber cellist across Europe and North and South America; he regularly tours the USA, where in 2008 he performed all Bach's Cello suites, an achievement he repeated around the UK, including during the Edinburgh International Festival.  Graham is also a member of the chamber music ensemble, Karolos, and his work with Classico Latino has led him to discover the wealth of the Latin American popular repertoire,
In addition to his career as a cellist, Graham is Director of Music at Magdalene College, Cambridge, Director of St John's Voices at St John's College, Cambridge and Musical Director of the New Cambridge Singers. Graham's discography reflects his wide musical interests: he has recorded, variously as a cellist, singer and conductor, for Nimbus, Naxos, Chandos and EMI.
Graham studied mathematics as a Choral Scholar at St John's College, Cambridge, and was subsequently awarded a scholarship and bursary to study cello as a postgraduate at the Royal Academy of Music in London.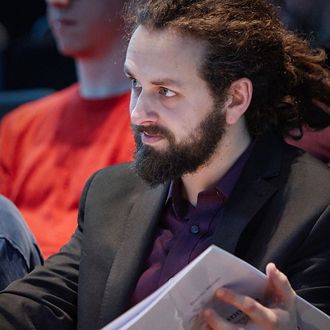 Darren Bloom
Composition & Musicianship
Described in The Times as a composer whose music is 'almost mystical… a genuine frisson', Darren Bloom is a London Symphony Orchestra Soundhub alumnus and was commissioned by the Orchestra to write his chamber symphony, Dr Glaser's Experiment. He received the Royal Philharmonic Society Composition Prize in 2016 and a commission from the Cheltenham Music Festival for his string quartet Five Brief Lessons on Physics the following year. He recently composed New Eyes for the City of Birmingham Symphony Orchestra and was commissioned by the London Symphony Orchestra and Culture Mile to write Rising for a project featuring film and dance. 
Darren studied at the Royal College of Music with Edwin Roxburgh, the Royal Academy of Music with Brian Elias, the Dartington International Summer School with Sir Peter Maxwell Davies, and is currently completing an AHRC funded PhD in composition at the University of Cambridge under the supervision of Richard Causton. He co-founded and conducts the Ossian Ensemble, and has regularly conducted the London Symphony Orchestra's new music events and recordings since 2014. Darren teaches composition and orchestration at the University of Cambridge and is Lead Tutor for Composition and Musicianship at the Trinity Laban Conservatoire Junior Department.